Newington Informal Hearing Appointments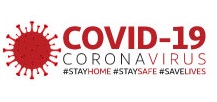 Due to Covid-19 all hearings will be conducted either by a phone appointment or by completing an online hearing form. There will be no in person hearings.
Revaluation Information
A revaluation does not raise revenue; it redistributes the tax burden based on the current value of the property. The last revaluation was conducted in October 1, 2015. Since that time, changes in economic conditions have created inequities. The State of Connecticut, pursuant to Section 12-62 of the General Statutes, requires that the municipalities perform assessment updates every five years.
Please review the information on your property record card. You can also review sales in your area that were used for analysis using the sales search.
Submit an online informal hearing form for review. Be sure to have your PIN information from your notice. You will also need to provide your estimation of market value along with a reason for your estimation. You will be able to upload PDF or Images for the hearing officers to review.
Click on the Link Above to schedule an informal hearing. Please have your notice available so you can fill in the required information.
If you need assistance please call 888-550-2127.